Employee Relocation Installation & Disassembly / Assembly Services for Atlanta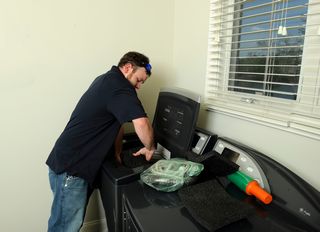 As a full service employee relocation company located here in Atlanta, A-1 Freeman Moving Group supplies a complete batch of services to take care of even the smallest aspect in relocating from one place to another.
With many employee relocations, the disassembly of specific items such as swing sets, appliances, home theater equipment and other large, awkward or complex items can be strenuous and time consuming. Our relocation customers appreciate that we can manage disassembling any items that need to be taken apart and packed safely away for transport. This removes a fair deal of the stress and time of the moving process for the employee and guarantees that everything is taken apart, labeled for reassembly, and professionally packed for the move.
Typical things we offer aid in disassembly include:
grandfather clocks
swing sets
children play sets
appliances
pool tables
ping pong tables
large furniture
beds
exercise equipment
appliances
home theater systems
other electronics
hot tubs
special lighting,
built in displays
Alongside our disassembly and reassembly services we can also help with other white glove services that include helping with utilities, cleaning, and moving of heavy items. With over 40 years of experience, A-1 Freeman Moving Group has the experience to provide the best possible relocation experience.
Contact us
today to learn more about how A-1 Freeman Moving Group can help with your relocation.
Read what others have said about us
Request a free quote