What to Expect with A-1 Freeman Moving Group Employee Relocation Services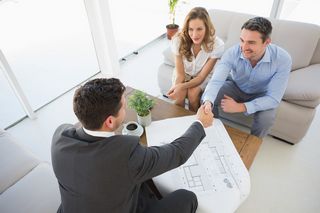 In our way of thinking, your corporate relocation isn't simply a matter of taking you from "here" to "there." It's also a matter of ensuring that your firm stays productive and profitable from the start of your move until it's completed. Helping you relocate your employees is one of the most useful ways we dothis. With that in mind, we've established so all-encompassing a array of employee relocation services that are unexcelled in the industry. And just as streamlined and efficient as we are in handling your office relocation, we're likewise so in the way we take care of employee relocation. Our process very much helps alleviate the pressures of moving. That keeps your employees productive and, thus, makes your corporate relocation a satisfying experience for all.
Our Employee Relocation Process
Here are the steps you can depend on us taking:
Corporate Needs Assessment
Our field representatives meet with you initially to solicit information about each element of your corporate move – including not solely what must be moved but also who must be moved. We'll also review whatever move policy you've created to ensure that our services fulfill its dictums. Our purpose in this first meeting or series of meetings is to learn more about your enterprise, your corporate relocation needs, and your wishes. Using the assessment that results from our meetings with you, we'll hand over a written estimate.
Corporate Profile
This document, which we create before we consent to your first move, describes your corporate relocation needs thoroughly. It also makes use of information from our preliminary consultations with you to accurately call out what you've concluded are tasks we, A-1 Freeman Moving Group ...
are "Always Authorized" to execute,
can "Use Our Discretion" in performing,
must first "Call for Authorization" before carrying out, or
are "Never Authorized" to do.
When you've agreed to the provisions of this document as well as our terms and pricing, the move planning can commence. We'll refer to this document regularly over the course of your relocation.
Employee Education
A A-1 Freeman Moving Group Move Concierge will establish contact with your employees being relocated to establish each employee's relocation needs, explain our services and how we discharge them, and discuss what kind of assistance the Move Concierge will provide. In the first contact, the Move Concierge will give your employees an explanation of ...
the fundamentals of moving,
our in-home and video inventorying process,
our insurance coverage,
shipment dates and spreads,
their company's corporate move policy, and
how A-1 Freeman Moving Group actually aids children and families in coping with the relocation process.
Employee Move Assistance
The varied services we have each and every one of your transferring employees and their families include ...
real-estate help to lower general relocation costs and difficulties for your company and your employees – given A-1 Freeman Moving Group's pairing with SIRVA Relocation, a national, full-service relocation firm specializing in home sale marketing and property closing, temporary housing, home finding and destination services, and mortgage financing;
A-1 Freeman Moving Group SourceOne Service to make the moving process more understandable for your employees – managed by their personal Move Concierge, who serves as the employee's single point of contact and assigns a driver crew to control their move from start to finish;
packing assistance;
delivery of packing provisions for self-pack;
complete loading, moving, and unloading services;
tear-down and, upon completion of the move, reassembly of items like beds, entertainment centers, swing sets, etc.; and
vehicle transport – cars, trucks, motorcycles ... even ATVs and boats.
Other services can be provided also, depending on the provisions of the corporate move policy and the terms of the move agreement.
Frequent Communication
All through the relocation process, the Move Concierge communicates frequently with your employees, giving them ...
Move Concierge assistance as required, 24 hours a day,
online move status updates 24 hours a day,
at least 70 communications while the move is in progress, including assistance from others besides the Move Concierge who can help provide a flawless relocation,
pro-active customer service to prevent trifling hiccups from becoming massive hassles,
responsive service – such as quickly returning calls when employees have questions or concerns, and
communication following the move – even through final claims resolution, should claims be filed.
Post-Relocation Follow-up
Following our relocation of an employee, the Move Concierge will contact that employee to conduct a brief, friendly post-move survey. This, basically, is a finishing "quality check" to learn what your employee thinks of the relocation, how well we ultimately conformed to his or her expectations, and what, if any, unresolved matters might remain. Coming to grips with these things helps us constantly upgrade our services and our move practices. Finally, our Move Concierge will give your employees a resounding THANK YOU for the opportunity to serve each and every one of them!
Read what others have said about us
Request a free quote