Logistics Solutions for a Wide Range of Industries
We offer your business the custom industry freight transport and supply chain management solutions you need.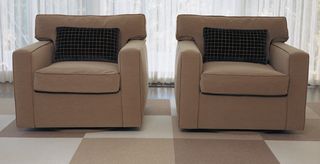 Our logistics people have decades of combined experience assisting all kinds of industries. We know what makes each of them unique – particularly relative to their freight transportation and supply chain management needs. We can exercise that recognition with equal effectiveness to your logistics needs and the needs of your customers too.
We know from long experience the logistics necessities associated with the following industries, all of which we serve proudly:
High Tech: Our professionals are well versed in dealing with the most demanding high-tech projects.
Healthcare: From hospital beds to sensitive MRI and X-Ray machines, our logistics gurus know how to deliver it safely, securely, and in a timely manner.
Telecommunications: We can move any type of telecom technology.
Financial: Finance industry professionals know we can get their desks, computers, and important records safely to their new destinations every time.
Industrial: We can move, store, and securely warehouse virtually every type of heavy machinery or manufacturing equipment.
Hospitality: On-time, on-budget delivery of hotel furnishings and fixtures and, really, so much more: our clients will testify to it.
Retail: All types of retail stores trust us for transporting all kinds of products throughout the year.
Office Equipment: When we move offices, we do it so smoothly and expeditiously that the business being relocated has minor loss of productivity.
Intermodal: There's no one type of shipping that's proper for every need. We'll deploy what seems the best solution for the business, the commodities being shipped, the clientele, and the conditions.
How may we take care of your business needs in your industry? Let's talk. Our logistics professionals offer freight transport and supply chain management solutions that well address your needs and the needs of your customers. Of course, you can always, without obligation ...
Request a free quote