Moving Services for Sandy Springs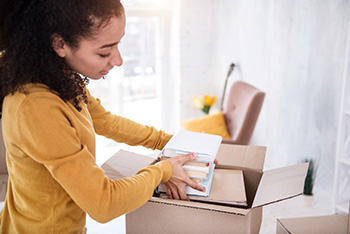 Frequent movers and those that tend to linger in a single location a bit longer will tell you that each move has its own set of unprecedented challenges. Oh sure, those who don't move as often tend to accumulate more knickknacks, doo-dads, and I-forgot-about-this type possessions, but trust us, we've run into every circumstance and can help. Our skillful movers at A-1 Freeman Moving Group comprehend how to perform a residential move, big or small.
If you're searching for a moving company here in Sandy Springs, then you've found the right place. We have committed team members who closely review your needs and map out a full-service, professional moving plan. With our counsel, what might seem like an insurmountable challenge will quickly be reduced to a manageable task.
What can A-1 Freeman Moving Group do for you? We are a full service moving company with the facilities and understanding of local and long distance moves. And we can provide everything to help your move go smoothly. We can help you pack or just supply you with packing materials. We can supply you with temporary or long term storage solutions and even give you the ability to track the delivery status of your possessions online. Want to protect your floors or furniture throughout your move? For sure, we can help with that also. You get 24/7 personalized and professional customer support through the entire process.
Get started on your move by getting a free moving quote today. It's as easy as filling out our simple form and you'll get a comprehensive estimate. Let us help you out with all the heavy lifting. Discover what makes us the best moving company here in Sandy Springs by giving us a call today.
Request a free quote