Moving to a New State in 2023? Essential Tips for Interstate Moving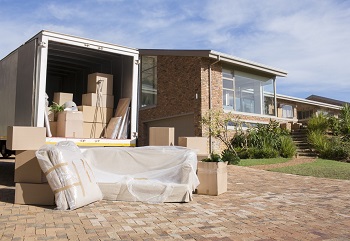 By Julie DeLong, A-1 Freeman Moving Group
Preparing for a
long-distance move
to a different state is an exciting as well as exhausting event. There is a lot to get done! You are not only organizing your house for a massive one-trip move, but also you're planning a completely new life. This indicates that planning and also working with great people, like professional movers in Atlanta, is vital to your interstate moving success.
Here at A-1 Freeman Moving Group, we assist a lot of families as well as individuals make it through a successful move to a different state, and we're here to help today with guidelines that might keep your long-distance moving plans on-track as well as mostly stress-free. Let's delve into great methods to organize for moving to a different state in 2023.
Secure and Prepare Your Distant Home
The most important aspect to a successful interstate move is preparing your home. This will be more than only having the key (which is vital), you additionally need to make sure the utilities are on with the fridge, water heater, and furnace or A/C already running before you arrive with cartons to unload.
Choose an End-to-End Interstate Moving Company
The moving company in Atlanta you select might influence vital parts of your moving adventure…the part where all your items get safely from one residence to the next. Seek a professional mover in Atlanta who has a great local reputation, tons of glowing online reviews, and the capability to take care of long-distance moves. A full-service moving company in Atlanta can additionally help you take care of tasks such as packing, delicate items, and furniture disassembly and reassembly.
Send or Order Some Items Ahead of Your Arrival
If you need additional supplies when you get to your new home, don't bring them. Alternatively, schedule deliveries to meet you at the new house. This can lighten your load as well as make sure you have your essentials at the new house. You may also use this trick to send yourself a moving care package for around your day of arrival. These items might entail winter gear for a cold climate or even replacement items for things that you determined not to bring with you. Many people chose to not move bulky furniture items and purchase new furnishings to suit the new home, for example.
Pack Your Essentials to Travel with You
Over a long distance move, you will likely need to take a plane or car trip to get to your new house. This means getting prepared for travel. Do not pack all your personal things into cartons to transport onto the moving van. Before packing is complete, pack a suitcase and overnight bag of the things to wear, electronics, medications, and any other vital items you could want over your trip while separated from your household items.
Consider FILO When Loading the Moving Van
What do you need to have available to unload first? Bathroom stuff, kitchen essentials, and bed sheets are often at the top of the list. Mark these cartons to be loaded in the truck last, so that they can be taken off first when the moving van arrives. This will allow you to set up your bedroom, bathroom, and begin cooking whenever you need to. You might have other first-out priorities in addition, such as supplies for your furry friends or children, or entertainment to spice up the rest of the unpacking.
This process is called FILO, or First In, Last Out - which also means Last In, First Out when it comes to moving. Discuss with your professional movers in Atlanta regarding this method and how to obtain the results you are looking for while ensuring the moving van is well packed.
The "No Sock Left Behind" Final Check
Do a final walk throught and ask a friend or relative to be a second pair of eyes. Look in each cabinet, drawer, and also closet. Take a look at upper shelves that you need a chair or stool to see, as well as remember to double check the attic, basement, or crawl space where long-term storage items might be left. This is called the "no sock left behind" methodology and often turns up a few final personal things that could have been left behind.
Keep In Touch with Your Professional Movers
Keep the number of your moving company in Atlanta handy and take time to get the cell number of your driver. This will help you keep in touch should you or the truck encounter delays along the route.
Enjoy a Smooth Long-Distance Move with A-1 Freeman Moving Group
The A-1 Freeman Moving Group team is passionate about assisting families and individuals accomplish a good door-to-door relocation. We will help you choose the moving services you need, construct a timetable that works for you, and coordinate so that your things get there safely and on time. Whether you are moving from one state over or across the country, moving to a new state does not need to be chaotic when you are working with the A-1 Freeman Moving Group team.
Request a free quote