Location...Things to Think About When Moving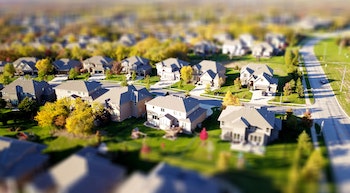 By Julie DeLong, A-1 Freeman Moving Group
As a
professional moving company in Atlanta
, we know that moving to a new area is a huge decision. It's going to have an effect on your household in a few ways - a few predicted, and a few unforeseen.
Needless to say, everybody is unique when it comes to their thought of the best area to reside. For many, it is the sizeable town near the ocean; for other folks, it is the secluded small town nestled away in the mountains.
No matter what it might be in your case, when considering where to relocate you need to take your time and properly think about every one of the elements involved. Listed below are 5 big ones that you ought to weigh:
1) Personal safety
Nobody wants to move to a high-crime area; and when you've got a spouse and/or youngster, then you need to do everything in your own power to keep them safe.
The Internet is full of materials which can help you determine the crime rate within a city. As an example, City-Data.com supplies a wealth of demographic info on cities all over the United States, which includes crime statistics. It's also possible to get in touch with the area police department in the area you are thinking about for your move and find out about certain communities.
2) Cost of Living
Aside from physical safety, living costs inside a new location is perhaps the most important factor you need to weigh before deciding on your move. Needless to say, cost of living is often a challenging element to assess. For instance, a number of places could have extremely high median rental fees (e.g., California, New York, Alaska, and so on.) but in addition have numerous opportunities with regard to high-paying jobs.
Whenever you determine living costs, it is simple to focus on the large costs including rent payments and utilities. Nevertheless, do not forget to include less massive costs associated with the area, including laundromat expenses, train fare, or road tolls. Do not be fooled: they will accumulate with time.
3) Job Market
In addition to the cost of living, you may need to determine how simple (or difficult) it will be to get a new job once you have moved. For those who have special expertise or accreditations, is there a strong market for that kind of work in the vicinity? What is the average jobless rate? Figuring out these as well as other questions will assist you to make a smart decision.
Or, maybe, this is a moot point because you work from home and can take your current job with you, no matter where you end up.
4) The Size of the Metropolis or Town
Some people take pleasure in the buzz and adventure of living within a crowded metropolis. Other folks much prefer the peacefulness and tranquility of country living. You need to weigh the advantages and disadvantages of your potential new home's population density: Will it be too boisterous? Will you find yourself lonely? What about your family?
You should think about the cultural elements of the location, along with available alternatives for recreation. For instance, are persons in the community generally silent and reserved, or chatty and outgoing? Is it a conservative or progressive place? Does the area lend itself to outside activities like backpacking or biking, or does it offer a lively nightlife?
5) Education
In case you have children, you want to ensure they get the very best achievable education. Knowing that, you'll want to check out the region's neighborhood schools. Will they supply excellent quality education and learning? Are they overcrowded? Are there any other choices offered besides public school?
As you have seen, there's a ton of considerations prior to relocating to a different location. And whenever you have made a choice on where to move, you'll need a trustworthy moving company in Atlanta that may help you skillfully relocate - with nominal strain. If that is your present circumstance, then reach out to A-1 Freeman Moving Group in Atlanta, and let our professional movers in Atlanta get the venture off to an excellent start.
Request a free quote