Questions to Ask a Professional Mover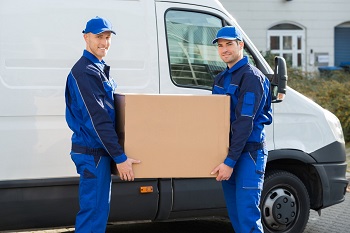 By Julie DeLong, A-1 Freeman Moving Group
After expending some time interviewing a few
moving companies in Atlanta
and doing due diligence, you think you have finally gotten a possible moving company that can handle your relocation. Before you go and sign the contract with the
moving company in Atlanta
, it will be imperative to get all the details to be certain that you are choosing the best mover. This can should you from finding yourself in unanticipated stressful situations that may arise on moving day. Below are some questions to ask the
moving company in Atlanta
.
1. Who is My Contact Person, and Will I be Provided my Driver's Contact Information Also?
The moving company in Atlanta should be able to connect you to a customer service rep who can be your contact person until you are finished with the move. Having a single point of contact can help you to stay current regarding your scheduled dates and the time of your move. Should there be a few updates, you can expect timely information, helping you to prepare appropriately. You should also get the contact for the driver to keep in touch and also understand the actual time that the driver may get to your house. This will help you prepare and reduce problems in regards to poor timing and planning.
2. Which Services Does the Estimate Include and What Doesn't It Include?
Some moving companies in Atlanta many not encompass everything in the moving quote. Some might have extra rates that might throw you off budget down the road. Knowing what the estimate encompasses and also doesn't include is important for effective preparation. Don't be afraid to ask questions if you are not certain a service that you need is included.
3. What is the Estimated Delivery Window?
A professional mover in Atlanta who's been in the industry for some years should be able to give you an approximate period of when your items will be delivered to your destination. However, it is worth saying that many circumstances help to define the delivery period, which is why the moving company in Atlanta may not be able to tell you the precise time.
4. What Products May Not Be Transported inside the Moving Truck?
It is worth noting that professional movers can't transport anything and everything. A professional mover in Atlanta will concentrate on moving certain household items and cannot permit other items on the moving truck like hazardous materials, jewelry, cash, house plants, household animals and liquor. The moving company should give you a list of the items they can't put on the truck to allow you to fin other means. It'd be ideal to transport such items yourself.
Select the Best Moving Company in Atlanta for Your Money
It will be crucial to do due diligence and make sure that the feedback the moving company gives are realistic. Also, you may need to take a peek at the company's social media platforms and website to see what other clients say about them. This might help clarify any second thoughts you could have regarding the mover. Would you like to have a stress free and professional moving experience? We would like to help. Call A-1 Freeman Moving Group in Atlanta for any questions and let us give you a smooth and professional moving experience.
Request a free quote