Taking the Stress Out of Your Long Distance Moving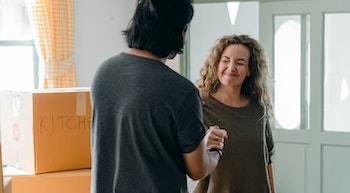 By Julie DeLong, A-1 Freeman Moving Group
If you are intending a cross-country move, then you might be feeling each excited and anxious at the same time! A long-distance move to Atlanta definitely takes a great deal of preparation and energy. Luckily, there are ways that you may reduce your stress, and make the move easier for yourself, as well as your family.
The following are 7 suggestions to take into account:
1. Plan!
This can be the most important factor in a successful move - particularly a long-distance move. You'll need to be well-organized to make sure that all your precious things reach the final destination, that you get to your new home at the correct time, and that you have the means to hit the ground running soon after the move has been completed.
2. Downsize
Working to transport every one of your existing belongings to your new house can add lots of anxiety to your move. Additionally, it may add a lot of pointless expenditures.
As opposed to attempting to take all things together with you, take an inventory of all the stuff you own that are barely used. (A great guideline is: if you have not used it in a year, then you do not absolutely need it.) You could try to sell these possessions prior to the move, or merely give them away, whether to family and friends or to a trustworthy charity.
3. Keep Your Most Dear Items Close to You
Through the actual move, it's a good idea to pack your most important, treasured, and critical items in a separate bag or container, and keep them nearby at hand in your vehicle, instead of the moving van. These things may encompass valuable electronic gadgets, delicate heirlooms which have been passed on through the decades, or perhaps crucial personal things, including toothbrushes or hair combs. Your moving company in Atlanta provides you with an index of things that ought to be transported along with you and never on the moving van. Take notice to this list.
4. Make Travel Plans Far ahead of time
Trying to cobble together travel plans at the last second generally is a formula for problems. Be it airplane tickets, motel reservations, or coordinating with a moving company in Atlanta, always aim to nail down all the logistics of your move a minimum of a month beforehand. That will mean substantially less pressure on you once the big day comes.
5. Be Sure That Your Mover is Insured and Licensed
Moving scams are an unfortunate fact in today's dog-eat-dog arena. Stay away from the risk of getting a sketchy moving firm by asking concerning the moving company's authorization in advance. You can check on the standing of an interstate mover on the FMCSA's website by keying in their U.S. DOT number.
All reputable moving companies in Atlanta should be able to supply you with the correct documentation.
6. Document the Order of Every Item Before You Head Out
Occasionally, accidents do occur mid-move. Therefore, it is wise to itemize your possessions, and record each one's present condition pre-move. (Some people take photos of every piece too.) You'll possess solid evidence that the mover was at fault if his/her negligence or recklessness brought on harm to your personal belongings.
7. Shop Around
It certainly is a good idea to get quotes from an array of moving companies and compare rates. In addition burrow into the company's standing between previous clients also. A bit of fact checking and price comparing can help you to make the best decision for your big move.
At A-1 Freeman Moving Group in Atlanta, we supply reliable, top quality service at fair rates. We know a long-distance move can be a true inconvenience, and we're here to help make it simpler. Touch base with us today to learn more.
Request a free quote